Manual Mail Account Settings
Mail server username
youremail@yourdomain.com
---
Incoming mail server
yourdomain.com
Supported incoming mail protocols
POP3, POP3 over SSL/TLS, IMAP, IMAP over SSL/TLS
IMAP securely over SSL/TLS, use port 993
POP3 securely over SSL/TLS, use port 995
---
Outgoing mail server
yourdomain.com
(server requires authentication)
Please note that this is very important to send email out!
Supported outgoing mail protocols SMTP
To send messages via SMTP securely, use port 465
Note:
You may see the "Untrusted certificate" error when you access your mailbox. It happens if the SSL/TLS certificate of the mail server or domain is self-signed or assigned to another domain. If so, make sure that the domain name of the mail server is valid.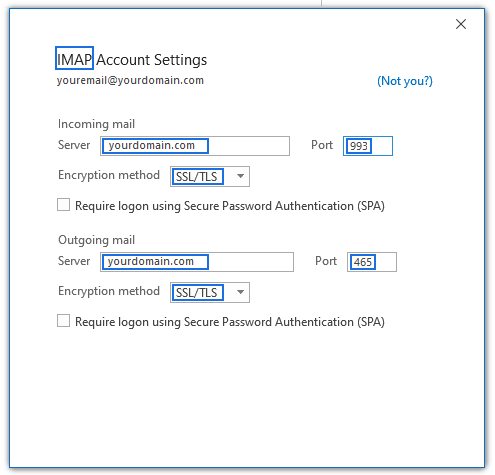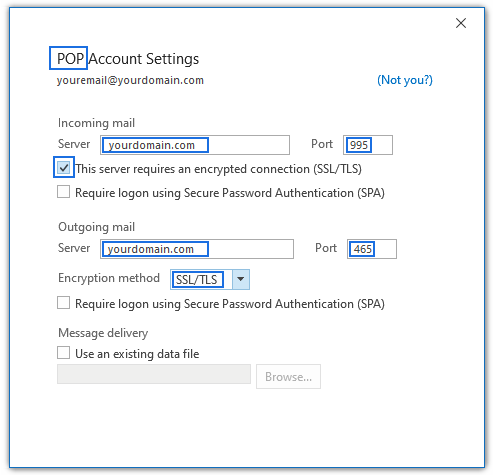 Please click "Yes" for the any certificate pop-up.